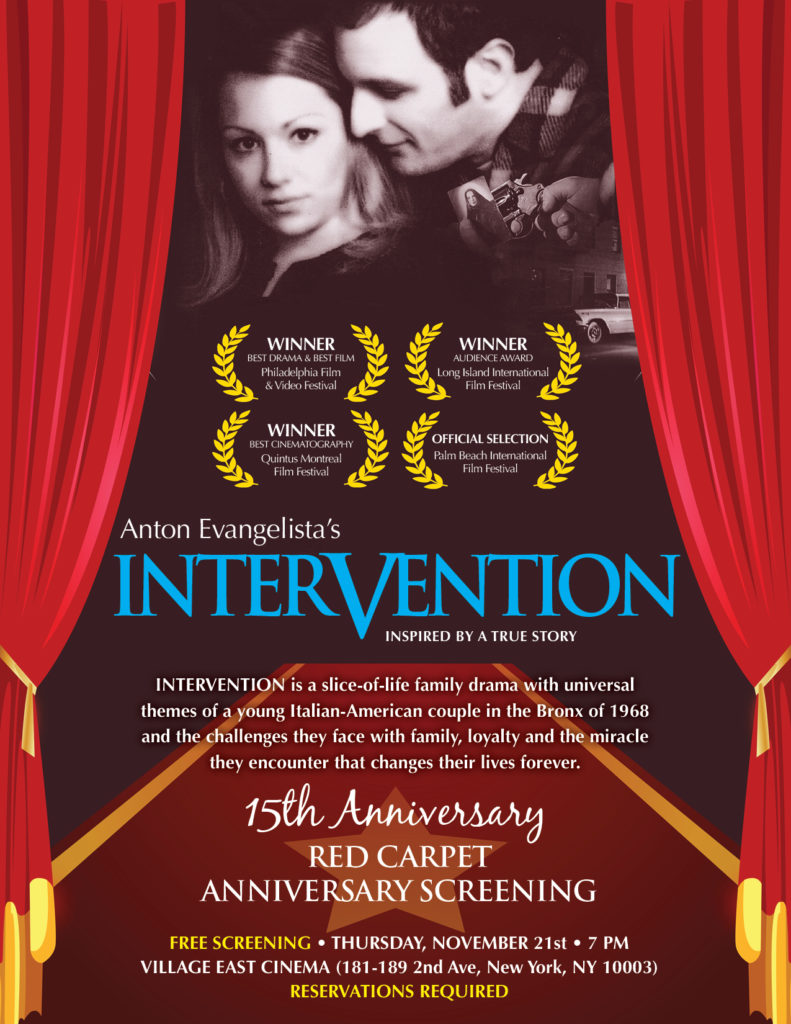 Anton Evangelista's INTERVENTION will have its Red-Carpet Anniversary Screening,
November 21st, at the Village East Cinema, @7pm. Free screening, with reservation.
Two person limit on all reservations.
Make Reservations by emailing compfilms@earthlink.net
INTERVENTION is a slice-of-life family drama with universal themes of a young Italian-American couple in the Bronx of 1968 and the challenges they face with family, loyalty and the miracle they encounter that changes their lives forever. This year marks the 15th anniversary of the film, and is available on Amazon Prime. Inspired by a true story, with a cast of mostly non-professional actors, the film went on to win many awards, including Best Drama and Best Film from prestigious film festivals as a dramatic film, about restoring faith in the family.
The film is 90 minutes in length. No nudity, some strong language and adult themes.
See trailer: https://www.youtube.com/watch?v=SOo4eewWF18&t=1s
See full movie on Amazon Prime: https://www.amazon.com/dp/B07XFS6FY1
---